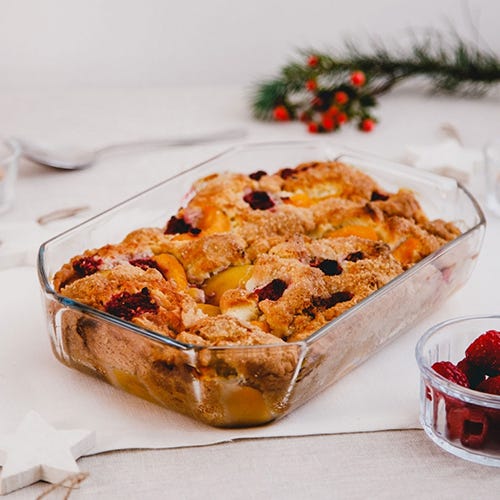 Pyrex UK
Here at Harts Of Stur, we are a leading Pyrex UK stockist. Pyrex have been an established brand now for over 100 years and celebrated their centenary in 2015. Created in America, Pyrex has been available in the UK since just after the First World War and is now one of the most well known and recognisable kitchenware brands in the UK and worldwide. Pyrex glass was developed by Corning Glass Works in the US and was originally used to manufacture glass for railroad lanterns that needed to be heat resistant to be able to handle fairly substantial temperature changes. It's no real surprise that this was also a great material for glass cookware.
Over the years, Pyrex have developed a real global following, including in the UK and many of their products are true kitchen essentials. Still best known for their glassware, and specifically their casseroles, Pyrex dishes are known to be reliable, non stick and hardwearing. However, the company now manufactures a wide range of products designed for easy cooking, baking, food prep and serving. They have a number of different ranges from Pyrex containers to Pyrex cookware and ovenware to glass bakeware. The company does not just manufacture glassware items either, as their ranges now encompass ceramic roasters and dishes, as well as saucepans, frying pans, skillets and many other items of cookware.
Pyrex glass products remain ever popular. The Pyrex borosilicate glass is thermal shock resistant, making it perfect for use at low and high temperature. Plus, with a temperature range of -40°C to 300°C, glass Pyrex Cookware is oven, microwave, freezer and dishwasher safe. Pyrex glassware is easy to clean and hygienic meaning that it will not absorb stains or odours. The glass is in use across a wide range of Pyrex products, from dishes, roasters and casseroles to measuring jugs, mixing bowls and storage containers.
Pyrex containers are hardwearing and long lasting. They are eco-friendly not only as they are reusuable, but also because they are made from glass rather than plastic. If you take good care of your Pyrex containers and other glass Pyrex cookware and bakeware then they will last for years to come, with a 10 year Pyrex guarantee on many items.
Here at Harts Of Stur we stock a wide range of Pyrex with great prices across a large variety of products. Whether you're looking for Pyrex UK cookware, bakeware or food prep items, a Pyrex bowl, Pyrex dish, roaster or classic casserole dish, we have something that will suit, all at an affordable price. Plus, on orders over £50, next working day delivery to UK mainland addresses is free.