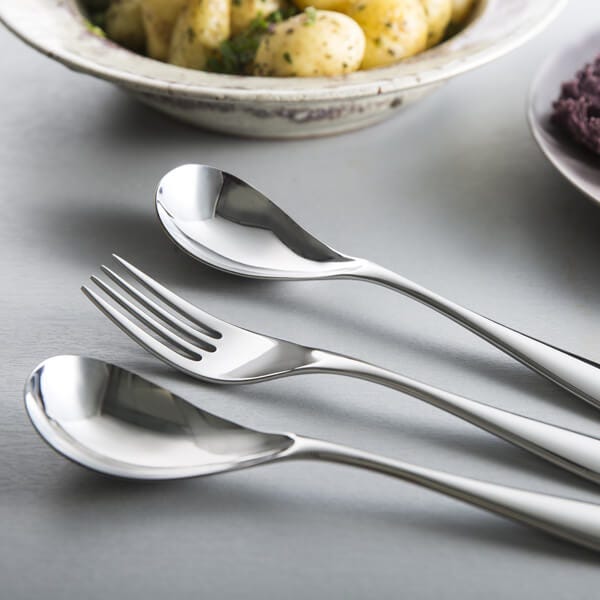 Robert Welch Bourton Bright Cutlery
The Robert Welch Bourton collection of cutlery is defined by its elliptical detailing around the neck and its profile which is both soft and sleek.
Supplied with a 25-year Robert Welch guarantee.
Dishwasher safe.
Crafted with the highest quality 18/10 stainless steel.
Knife blades are manufactured from specially hardened stainless steel, resulting in the finest cutting edge.