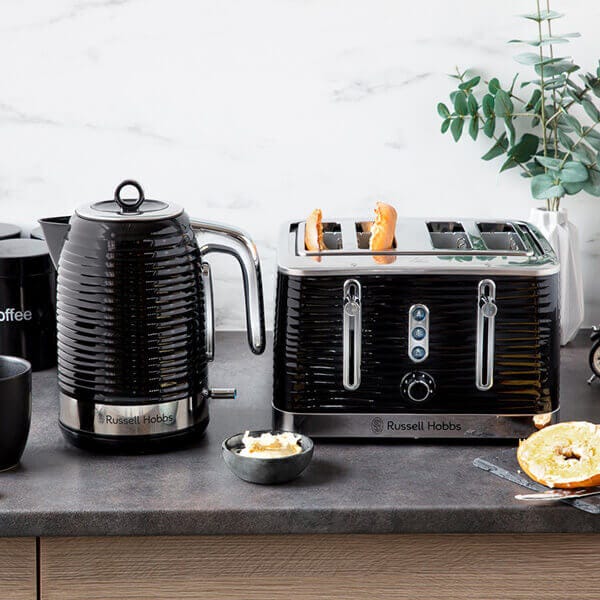 Russell Hobbs Inspire
Russell Hobbs Inspire collection will certainly inspire you every time it is used.
Russell Hobbs Inspire collection has a textured body with accents of stainless steel which will add style to any kitchen.
Inspire kettle features an ultra-cool blue lighting to the water gauge and power toggle.
Powerful 3000w heating element can boil 235ml in as little 45 seconds, saving you time and energy.
Inspire toasters are available in 2 or 4 slice options.