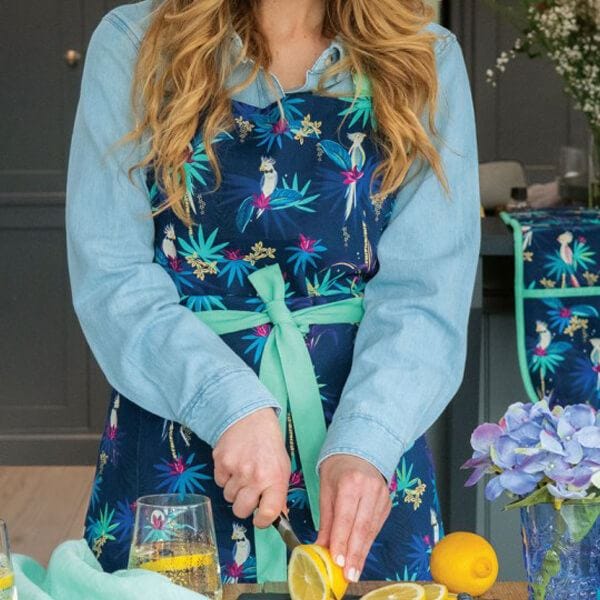 Sara Miller Aprons
A selection of Sara Miller London vibrant and distinctive aprons.
Designs are printed on 100% cotton heavy twill material.
Featuring a contrasting tie fastens with a adjustable D-ring.
Machine washable on a low temperature.
Stylish pop of colour to any kitchen.
A kitchen must have, these luxury aprons from Sara Miller are an absolute essential product for any budding baker or anyone passionate about food. These are guaranteed to brighten up your kitchen.