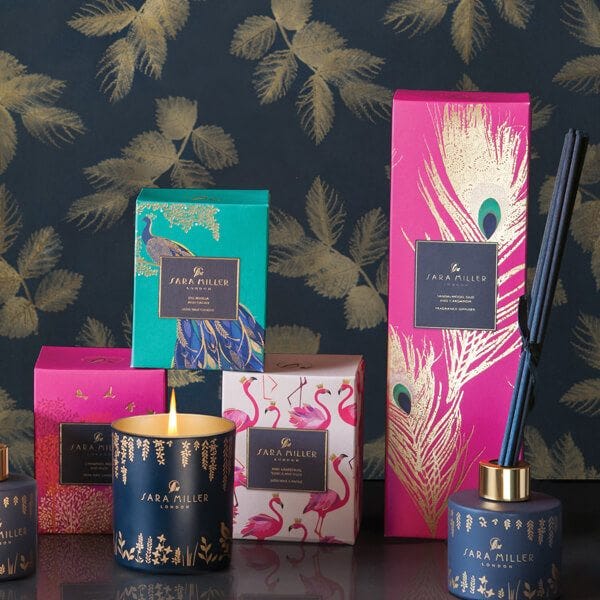 Sara Miller Candles & Diffusers
Discover a fusion of exotic fragrances from all over the world with Sara Miller London candles and reed diffusers.
Sophisticated and chic design to add to your homes existing décor.
Pick from the contemporary feel of a reed diffuser or the warm, scented glow of a candle.
Candles are made from 100% eco soy wax and a cotton wick with a burn time of 60 hours.
Reed diffusers are made in the UK and last approx 3-4 months.