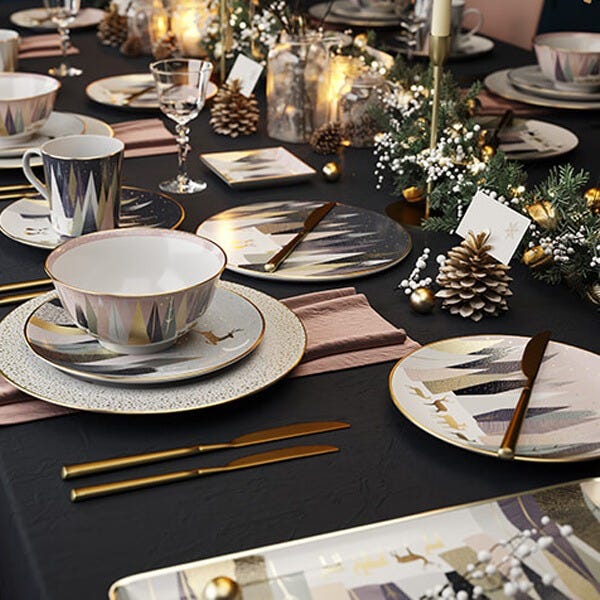 Sara Miller Frosted Pines
Wonderfully magical and perfect for the festive period and winter months.
The Frosted Pines Collection features soft colour hues, elegant fir trees and shimmering snow.
A refreshingly modern collection which is made up of a range of serveware and tableware.
Sara Miller is an award-winning British designer who expresses her passion for travel and wildlife through her art.
Adds a magical wintery touch in your own home or makes an ideal gift.
The Frosted Pines Collection, is set in a magical winter forest, featuring tree tops glistening with a dusting of snow. As well as snowy forest scenes, this series features an array of wildlife, such as foxes, deers and hares.