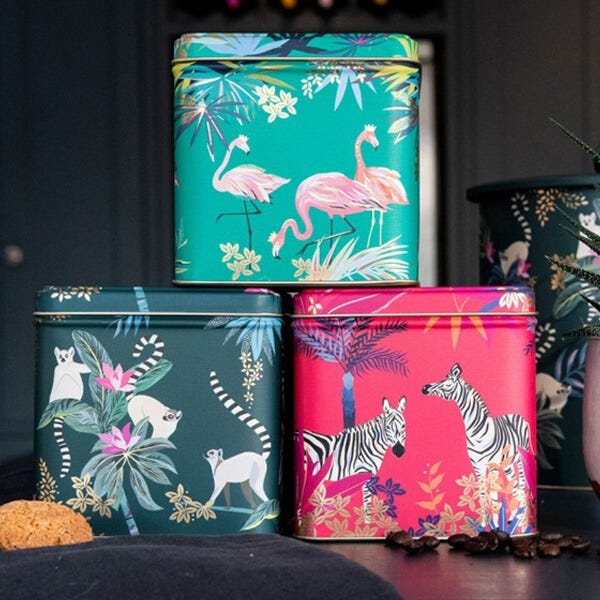 Sara Miller Tahiti
The Sara Miller Tahiti Collection is beautifully playful and rich in colour.
Features exotic animals amongst colourful jungle foliage, such as zebras, lemurs, flamingos and cockatoos.
This exciting range includes: aprons, tin caddies, tea towels, and oven gloves.
Make a fun and striking statement across the home with the Sara Miller Tahiti Collection.
Sara Miller is an award-winning British designer who expresses her passion for travel and wildlife through her art.