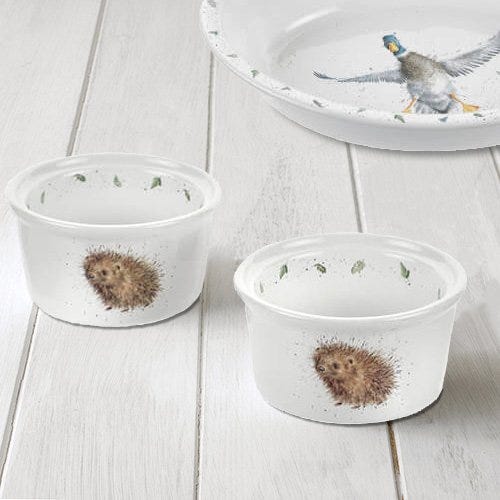 Wrendale Designs Oven & Kitchen
Featuring Designs by Hannah Dale.
Oven, freezer, microwave and dishwasher safe.
Attractive and beautiful designs for eveyday use.
Crafted with Royal Worcester fine bone china.
Wrendale Designs is the perfect option for a gift.
This range of oven and tableware from Wrendale Designs features beautiful animal designs by Hannah Dale. The fine bone china is made by Royal Worcester so is of excellent quality. These pieces are oven, microwave, freezer and dishwasher safe and are great pieces for any kitchen, as well as being the ideal gift for any animal lover.