Ok, so it's not actually green...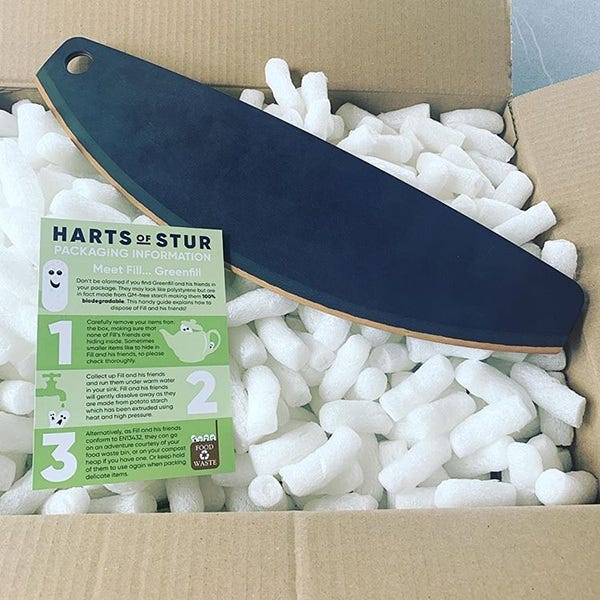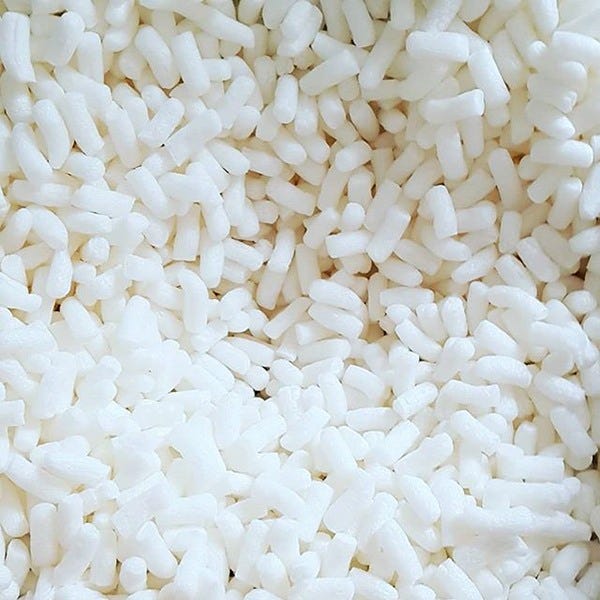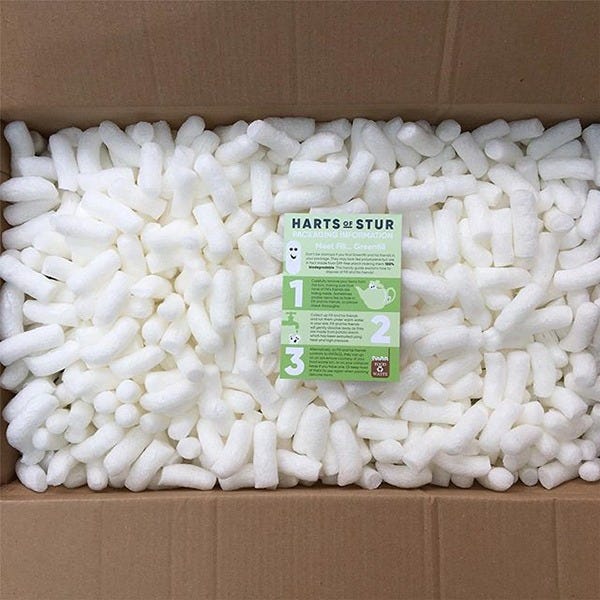 It's white!
What's so good about our packaging?
It might look like polystyrene, but our loose fill packaging is actually made from GM-free maize starch. It is odourless and dust free. Even better, it is 100% biodegradable.
Even the process used to make it is environmentally friendly, using a single stage, low energy process combining heat and high pressure to create 'Fill' - GreenFill
'Fill' can be reused, composted, or dissolved away down the sink for an easy, convenient and environmentally friendly alternative.
That's not all!
We're an independent family business based in the beautiful Dorset countryside and the heart of the Blackmore Vale - an Area of Outstanding Natural Beauty.
As a company we're committed to doing what we can to ensure that areas like this will be enjoyed by future generations and so we are working hard to reduce the impact our business has on the environment.
Our packing materials include GreenFill and paper packaging instead of polystyrene and bubble wrap, and we reuse cardboard boxes we receive from suppliers wherever possible.
We recycle over 300 tonnes of material each year including wooden pallets, plastic, cardboard, metal and electrical. That's 300 tonnes saved from entering landfill.
In addition, we're currently expanding our existing store and in doing so have had support from Low Carbon Dorset to install replacement LED lighting and an Air Source Heat Pump System which combined will save 46.2 tonnes of CO2 per year. We have also installed Solar Panelling on the roof of our main shop and our new garden shop building, which further reduce our carbon footprint