Ok, so it's not actually green...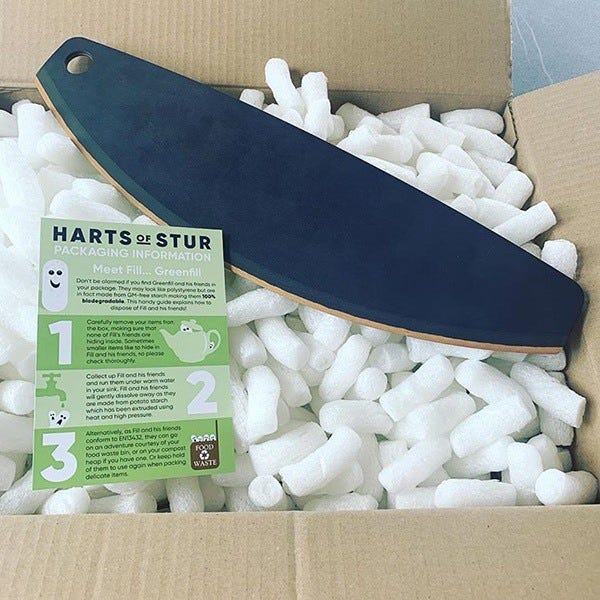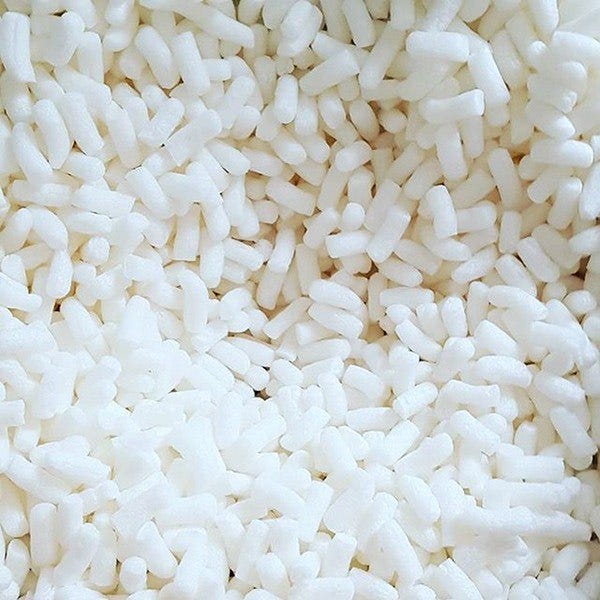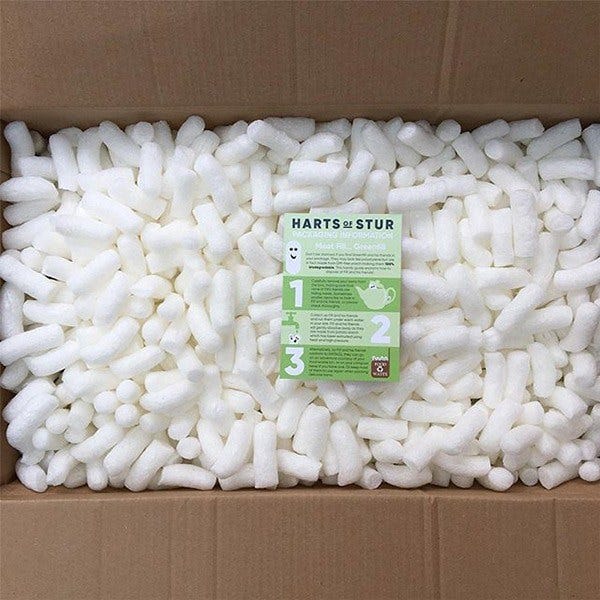 It's white!
What's so good about our packaging?
It might look like polystyrene, but our loose fill packaging is actually made from GM-free maize starch. It is odourless and dust free. Even better, it is 100% biodegradable.
Even the process used to make it is environmentally friendly, using a single stage, low energy process combining heat and high pressure to create 'Fill' - GreenFill
'Fill' can be reused, composted, or dissolved away down the sink for an easy, convenient and environmentally friendly alternative.
Reusing GreenFill
The reaction to our eco friendly packaging has been nothing short of overwhelming. The positive reaction to our innovative packaging solutions on our social media channels and reviews, shows it is a popular choice.
There have also been some very creative ways of using the eco friendly packing chips. Two year old Raphael got very creative during the festive period making a fantastic snowman out of our cardboard box and biodegradable packing chips.
Becky and her family have also been in touch, sharing another novel use for greenfill to provide a little bit of lockdown fun. Using the packing chips and a small amount of water they had a competition to see who could build the tallest freestanding tower. The secret is not to use too much water!
If you have any ideas or fun ways to use our environmentally friendly packing chips we'd love to hear about them. Post them on our social media channels or email [email protected]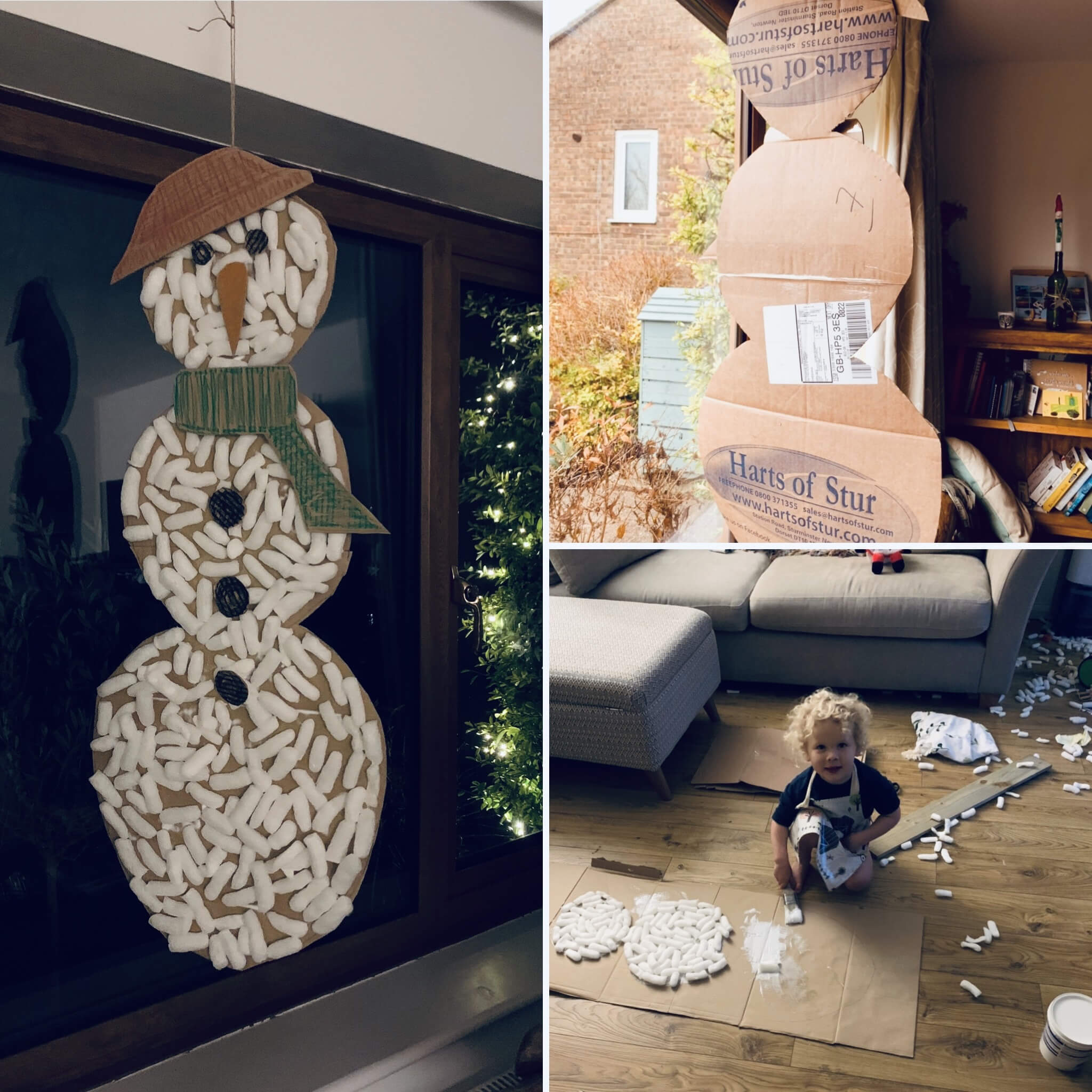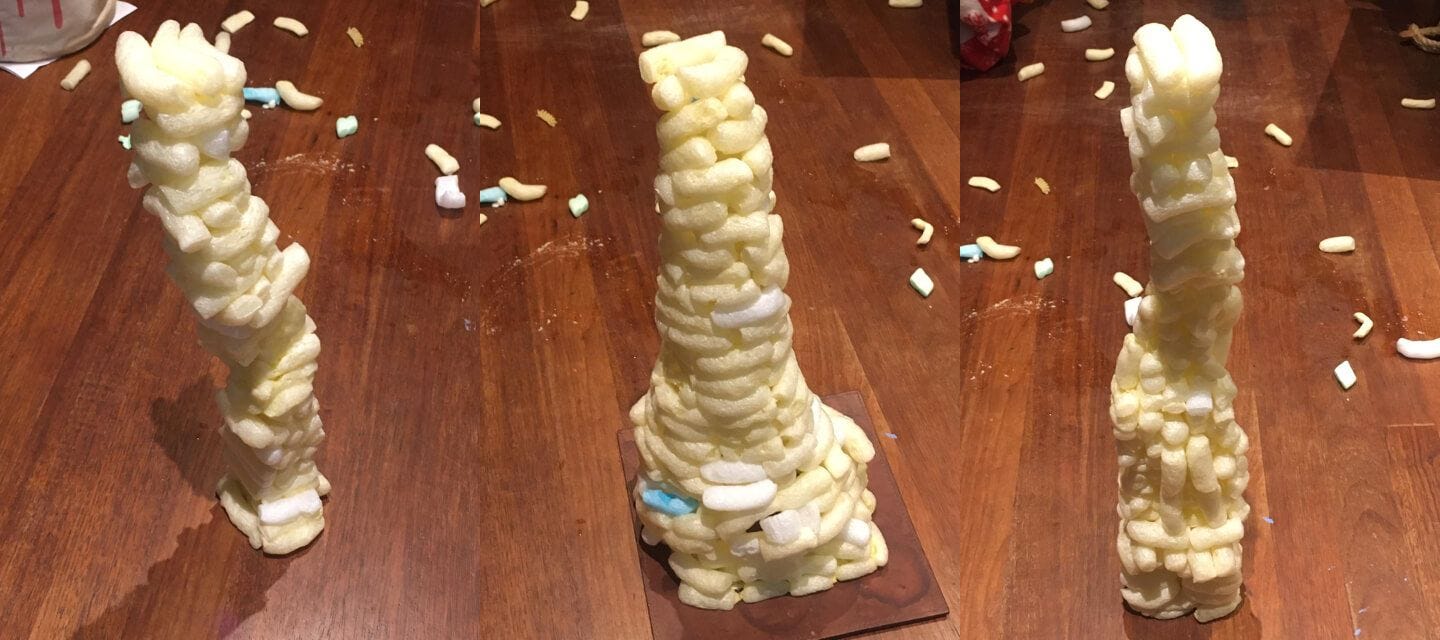 That's not all!
We're an independent family business based in the beautiful Dorset countryside and the heart of the Blackmore Vale - an Area of Outstanding Natural Beauty.
As a company we're committed to doing what we can to ensure that areas like this will be enjoyed by future generations and so we are working hard to reduce the impact our business has on the environment.
Our packing materials include GreenFill and paper packaging instead of polystyrene and bubble wrap, and we reuse cardboard boxes we receive from suppliers wherever possible.
We recycle over 300 tonnes of material each year including wooden pallets, plastic, cardboard, metal and electrical. That's 300 tonnes saved from entering landfill.
In addition, we're currently expanding our existing store and in doing so have had support from Low Carbon Dorset to install replacement LED lighting and an Air Source Heat Pump System which combined will save 46.2 tonnes of CO2 per year. We have also installed Solar Panelling on the roof of our main shop and our new garden shop building, which further reduce our carbon footprint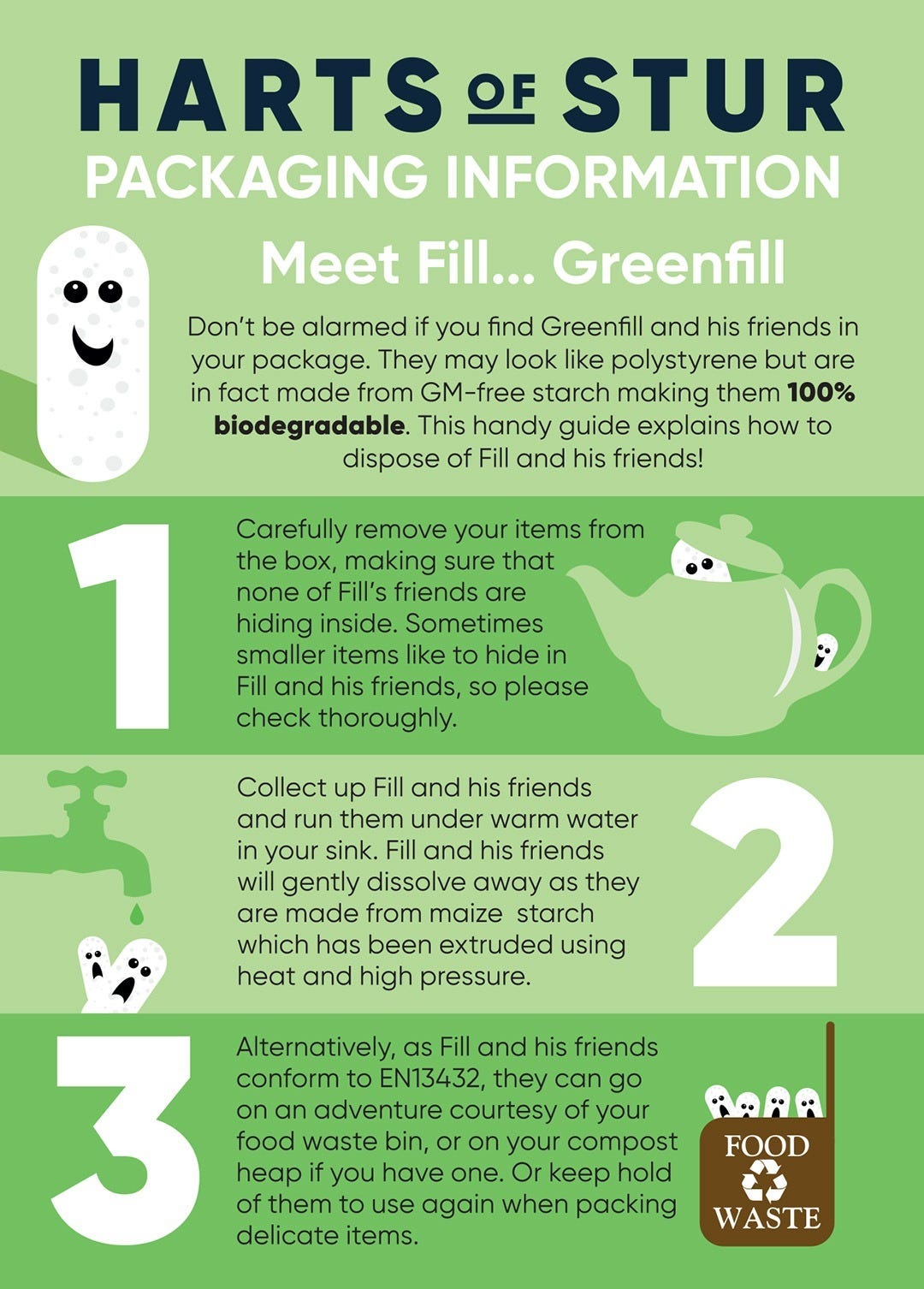 Award Winning Sustainability!
Our efforts to lower the impact our business has on the environment haven't gone unnoticed. We were delighted to be awarded the Sustainability Initiative Award at the Good Retail Awards 2021. The sustainability award recognises retailers that have successfully implemented sustainability initiatives within their business. The judges were impressed with the overall commitment shown by Harts, especially the implementation of replacement LED lighting, air source heat pump which significantly lowers our carbon footprint, and the substitution of non-recyclable packaging to a biodegradable alternative within our mail order dispatch centre.