KitchenAid 1.7L Charcoal Grey Food Processor
KitchenAid 1.7L Charcoal Grey Food Processor
RRP: £169.00
0% interest for 4 months
Learn More
Illuminated LED controls with three speed options - high, low and pulse,
Latched lid with 2-in-1 feed tube,
2 year KitchenAid guarantee
View Full Details
CONTROL
The KitchenAid 1.7L Food Processor puts you in charge. There are three simple speed options (high, low and pulse) in the form of easy-press paddle buttons, and a choice of two slicing discs to get things just how you like them. This machine is easy to use and simple to clean.

COMPACT
There is no denying that a food processor is a really useful kitchen machine, and they can massively speed up a number of kitchen tasks. However, it can sometimes be difficult to find space for them. That changes with the KitchenAid 1.7L Food Processor. Its circular base has a diameter of just 19.5cm, giving it a compact footprint suitable for any sized kitchen!

VERSATILE
The KitchenAid 1.7L Food Processor is great for a wide range of kitchen tasks. The accessories included with the food processor means that it is capable of slicing, chopping, kneading, pureeing and making oils and dressings - just what you need to make kitchen prep quick and easy!

GUARANTEE
KitchenAid are so confident in the quality of their 1.7L Food Processors that they come with a 2 year guarantee, giving you peace of mind.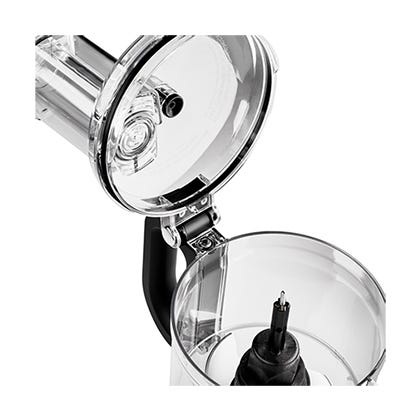 1.7L Bowl with Hinged Lid & 2 Piece Food Pusher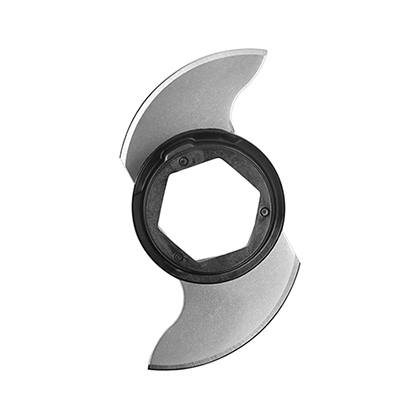 Multi-Purpose Blade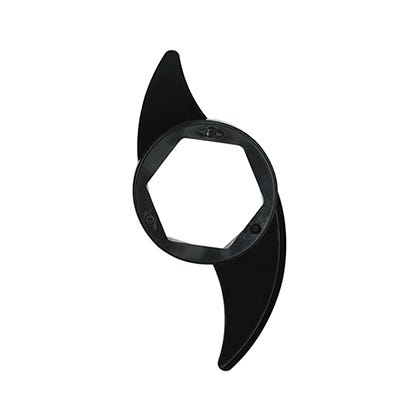 Dough Blade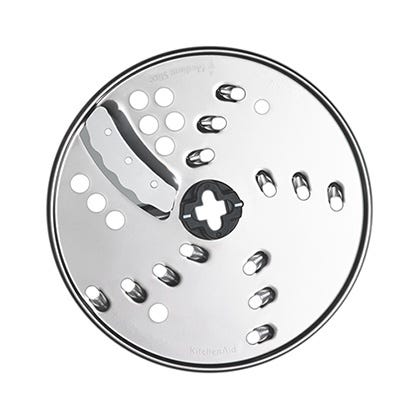 4mm Medium Slicing Disc
6mm Thick Slicing Disc