Stoven Soft Touch Induction 5 Piece Cookware Set
Stoven Soft Touch Induction 5 Piece Cookware Set
RRP: £275.00
0% interest for 4 months
Learn More
High grade stainless steel with induction compatible encapsulated base,
Stainless steel handles with a silicone sleeve,
Stoven lifetime guarantee (10 year non-stick guarantee)
View Full Details
Includes...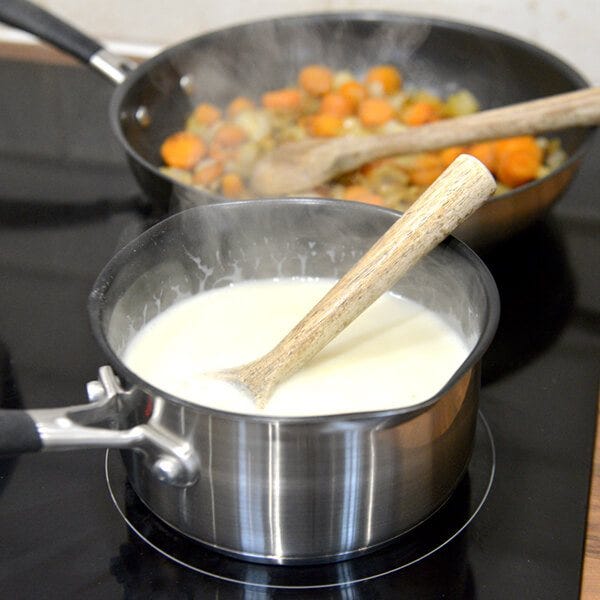 14cm Non-Stick Milk Pan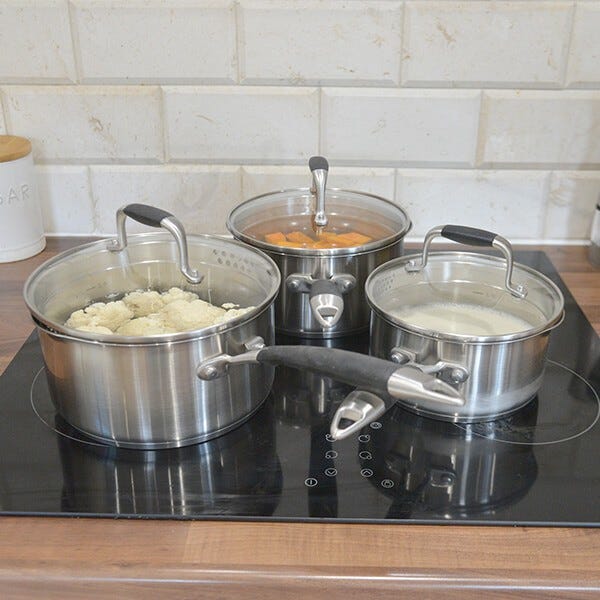 16cm, 18cm & 20cm Saucepans With Lids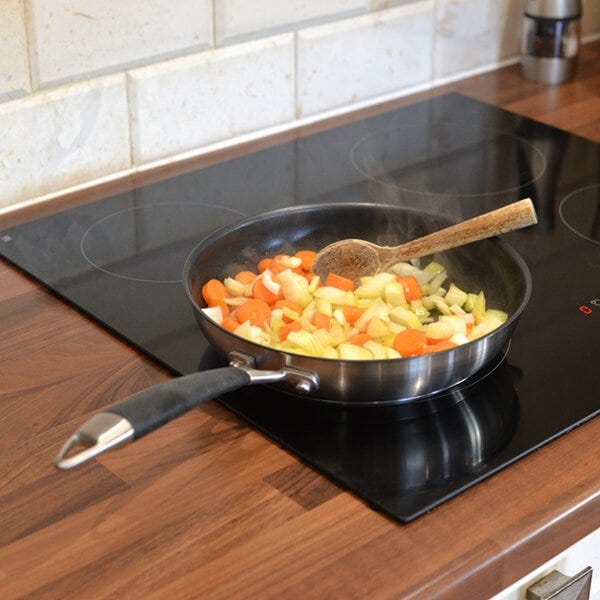 24cm Non-Stick Frying Pan

EFFICIENT
Constructed from high grade stainless steel with an induction compatible encapsulated base, Stoven Soft Touch Induction pans are energy efficient and highly conductive, providing even cooking without hot spots.

VERSATILE
This cookware set includes a 14cm milk pan, 16cm, 18cm and 20cm saucepans with lids, and a 24cm frying pan for a truly versatile set with everything required for a number of cooking tasks.

CONVENIENT & RELIABLE
Stoven Soft Touch Induction pans are suitable for all hob types including induction. They are also oven safe and can be used in the dishwaser - although we recommend hand washing.

SOFT TOUCH HANDLES
Handles on the pans and lids utilise a silicone sleeve for easy and safe handling.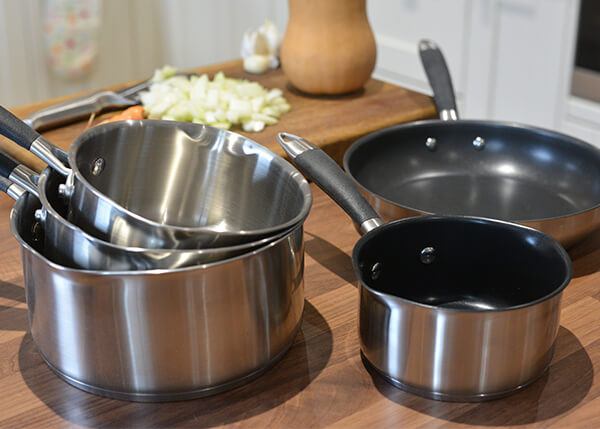 Lifetime Guarantee
Thanks to robust construction and durable materials. Non-stick coatings have a 10 year guarantee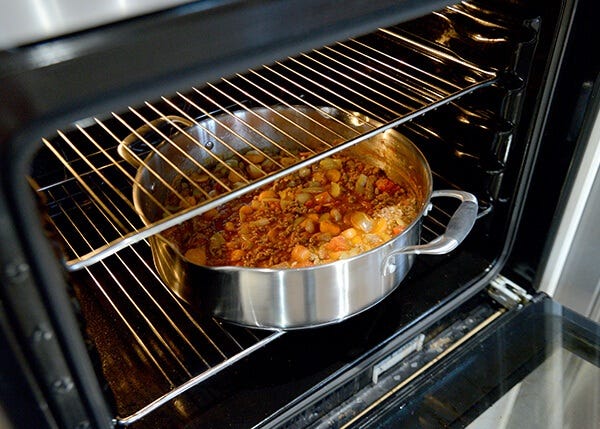 Oven Safe
The whole Stoven Soft Touch Induction range is oven safe to 180°C.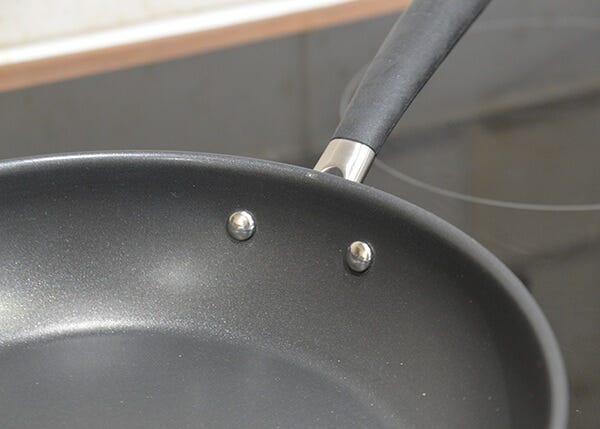 Non-Stick
Stoven Soft Touch Induction frying pans come with a non-stick coating.

The Stoven range of cookware and bakeware has been made in collaboration with us at Harts Of Stur and is exclusive to us. Our many years of knowledge and expertise in kitchenware has gone into this range. The end result is a collection of kitchen products that is versatile enough to handle everyday kitchen tasks yet sturdy enough to warrant the lifetime guarantee offered. All at a respectable price point that we believe represents great value.