KitchenAid Artisan Blender
The KitchenAid Artisan Blender has a stylish, curved design that will add elegance to your kitchen. Built to be powerful, robust and safe to use, the Artisan blender features a 0.9 HP Intelli-Speed motor housed in a die-cast metal body. The sharp stainless steel blade system is built into the locking collar. This system prevents the blades from rotating until the blender jar has been correctly attached to the collar and placed onto the base. A handy 750ml culinary jar is also included for small quantity blending.
Available in a range of complementary colours.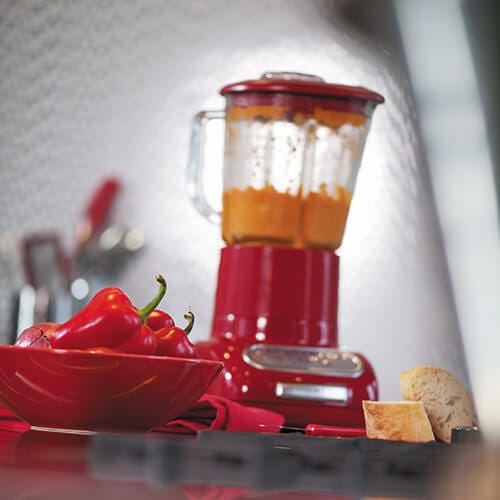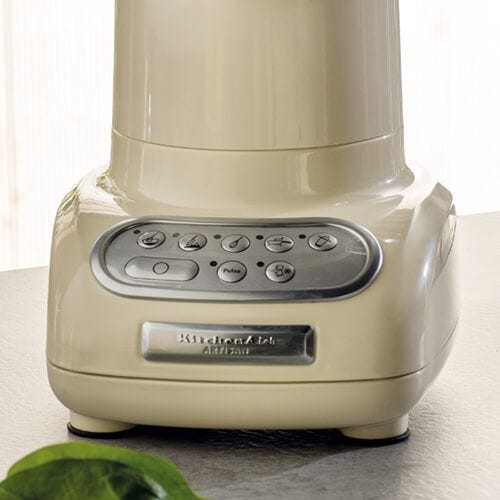 Intelli-Speed Technology
The powerful 0.9 HP motor uses Intelli-Speed technology to ensure the blender maintains the optimal speed.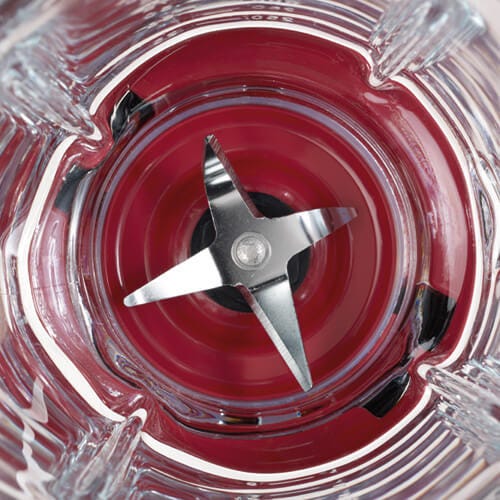 Stainless Steel Blades
Sharp stainless steel blades provide consistent and smooth blending and make light work of crushing ice.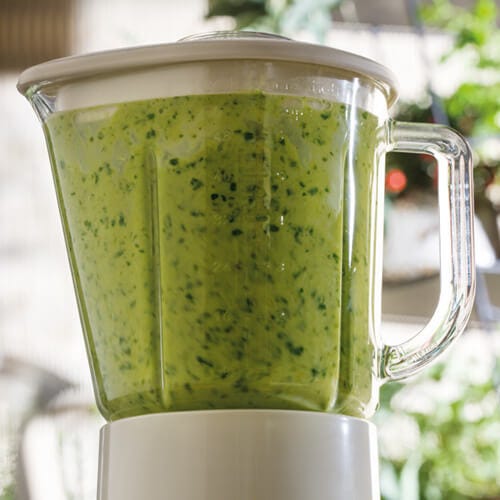 Soft-Start Function
The soft-start function is great for blending hot foods safely with minimal splashing and a silky smooth finish.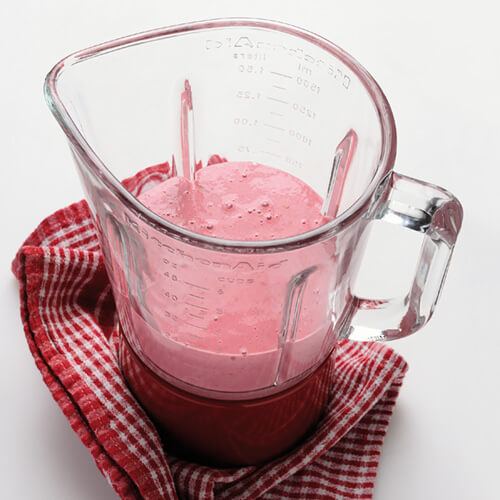 Glass Blender Jar
The pitcher-style design of the sturdy 1.5 litre glass blender jar offers easy pouring. A 750ml culinary jar is also provided for added versatility.
Die-cast metal base, robust, stable and built to last. Large, 1.5 litre durable glass pitcher. Stainless steel blades for consistent, effective blending. Powerful motor which maintains optimal speed. Safety locking collar prevents blades from moving until the pitcher is attached. The stay-put, tight fitting lid has an ingredient cup.
This KitchenAid Artisan Blender is strong and durable and comes complete with a culinary jar. The stylish, curved design will add elegance to your kitchen and, with a choice of colours, you're bound to find a style that suits. The large glass jug has a unique shape which makes it both easy to pour and simple to clean so there will be no mess with this machine.
The motor can rotate at up to 400 times per second, with intelli-speed control to ensure that the blender performs on every setting. The combination of a powerful motor and sharp, stainless steel blades make light work of everything from blending fruit smoothies to chunks of ice. The soft start feature means that the machine begins slowly, before increasing in speed for clean and efficient blending.