Compare KitchenAid Blenders
Find the right jug blender for you with our comparison guide. From the 0.9 HP Diamond and Artisan blenders to the KitchenAid Power Plus - the most powerful blender, with an impressive 3.5 HP motor!

Page
You're currently reading page

1
KitchenAid Blenders
Sometimes, chopping is not enough, and you want to liquidise and pulverize food into a soup, chop ice for a cocktail or make a delicious and nutritious homemade smoothie or milkshake. For this, only a blender will do, and KitchenAid blenders are some of the very best.
If you're looking for something to blend small quantities or you want a quick, hands-on mix in the pan bubbling away on the stove then the KitchenAid Hand Blender could be for you. They offer the consistent power of a corded blender, or the roam anywhere freedom of a cordless version; but both are powerful, sleekly designed hand blenders supplied with a variety of attachments.
Maybe you're looking for something more thorough. If so, one of the KitchenAid Jug Blenders may be the best choice.
The KitchenAid Diamond Blender has a large capacity, BPA-free diamond shaped jug, creating vortexes that ensure no food is left behind. Has a die-cast metal body, powerful intelli-speed motor, 5 speed settings plus ice crush and pulse options.
The Artisan K400 Blender is KitchenAid's new flagship model. Designed for the perfect taste, it easily blends even the toughest of ingredients for the smoothest of results and is available in a range of exciting colours to match your personality, style and surroundings.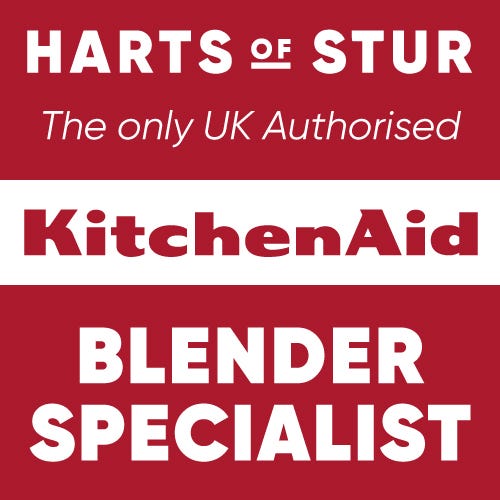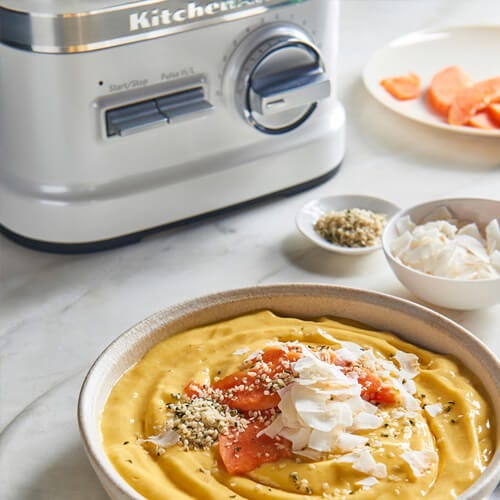 KitchenAid Superblenders
If it's more power you are after, the KitchenAid Artisan High Performance Blender provides just that. The die-cast metal body houses a powerful 3.0HP intelli-speed motor powering the asymmetric stainless steel blades. The single wall jar has a 2.6L capacity and there are 9 speed settings plus a pulse option.
Stepping up from the High Performance Blender is the KitchenAid Artisan Power Blender. The 3.5HP intelli-speed motor is powerful enough to blend and heat-up soup in only 5 minutes. This blender has 11 speed settings plus a pulse option.
The KitchenAid Artisan Power Plus Blender takes blending to a whole new level. Boasting a 3.5HP motor, 3 pre-set programs (soups, smoothies and juices), 11 speed settings, pulse and a self-cleaning cycle, this super blender also features a thermal control jar with a 2.6L capacity.
Take a look today at these KitchenAid blenders, which are the most powerful on the market.