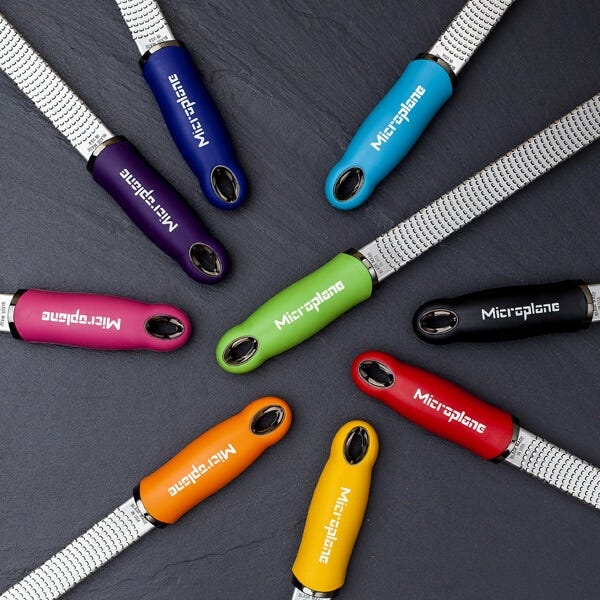 Microplane Premium Classic Series Graters
The high-performance Microplane Premium Classic Series Graters are derived from the original classic series.
The Premium Classic series features Microplanes iconic long and narrow rasp-style design that originated in the wood shop.
Enhanced with new ergonomic soft-touch handles and anti-scratch non-slip rubber ends.
Crafted with Surgical grade, stainless steel.
Included - a reusable protective cover .
Microplanes patented, long-lasting, razor sharp, non-clogging cutting edges. Cuts food without ripping, tearing or shredding which preserves and intensifies aroma and flavour.