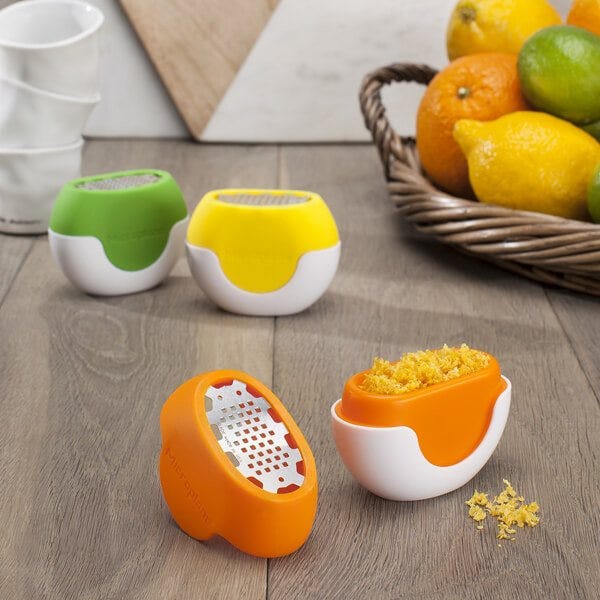 Microplane Zesters & Citrus tools
Microplane Zester and Citrus tools have surgical grade stainless steel Fine Microplane® blades - the company's best-selling blade style.
Microplane boast a professional and high quality performance at all times.
Soft touch handles which provide a firm and comfortable grip whilst using the tools.
Make appealing gifts for avid cooks and cocktail enthusiasts.
Blades effortlessly cut through the fruit's peel to make restaurant-style garnishes in seconds.
Microplane Zester & Citrus tools all feature innovative and functional ways to extract the best ingredients from all citrus fruits and excels in zesting the flavourful and aromatic peel of citrus fruit without grating into the bitter pith.. The bright colours reflect the zesty colours of the fruits adding energy and fun to cooking and entertaining.