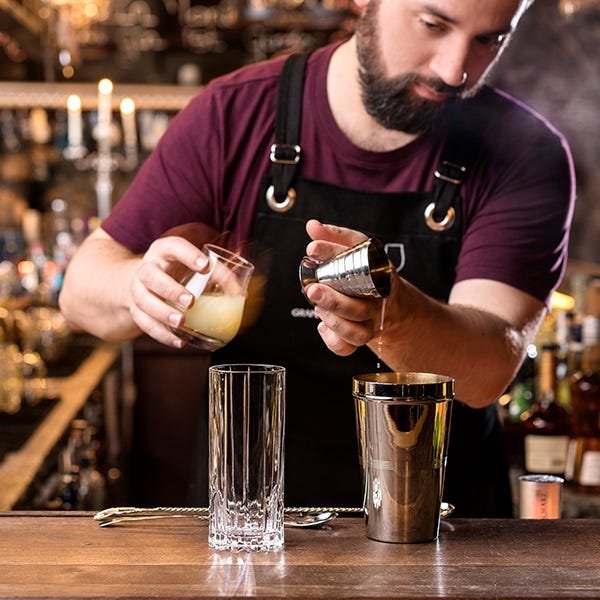 Riedel Bar Glasses
•

The Riedel Bar collection combines style with function and enhances the enjoyment of spirits.

•

A collaboration developed with spirits specialist - Zane Harris who answered the need for cocktail-specific glassware amongst restaurants and bars, and for cocktail enthusiasts at home.

•

Each glass in this range is a machine blown crystal design.

•

Choose from a number of glass types including: all purporse, fizz, sour, mixing, neat and highball.

•

Every glass within the Riedel Bar range is dishwasher safe.
The Riedel Bar collection is based on the traditional serves for seven classic cocktails, including: The Old Fashioned, Manhattan, Daiquiri, Sour, Peasant, Buck and Julep.