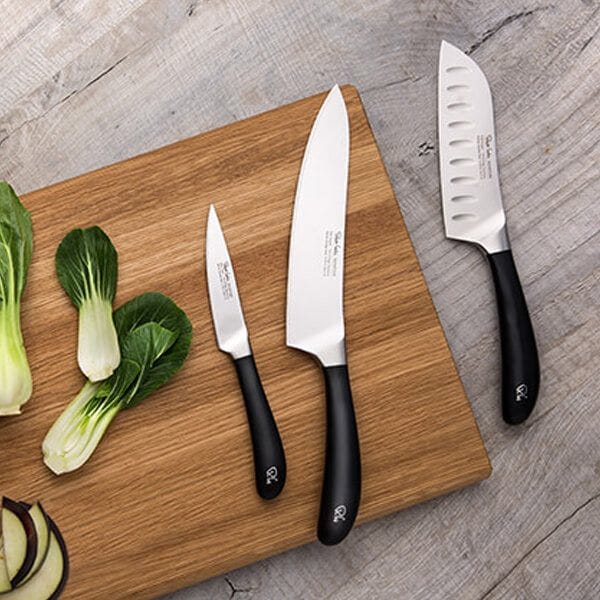 Robert Welch Signature Knives
Robert Welch Signature Knives are fully forged and robotically engineered.
Full tang for extra strength, with weighted bolster which ensures pleasing balance in the hand.
Made from German DIN 1.4116 stainless steel & hardened to Rockwell 55-5. Razor sharp blade due to World Edge Geometry.
Ergonomic handles that fit comfortably into any size or shape of hand.
Suitable for dishwasher use.
Page
You're currently reading page

1