We're Buzzing About Bees
The 20th May 2021 is World Bee Day, and to celebrate the vital role of the humble bumble bee we're highlighting some of our popular ranges featuring this very special insect.
Whether you're the bee lover or shopping for someone who buzzes about bees, these ranges make for the sweetest present, and all at great prices that you wouldn't bee-lieve!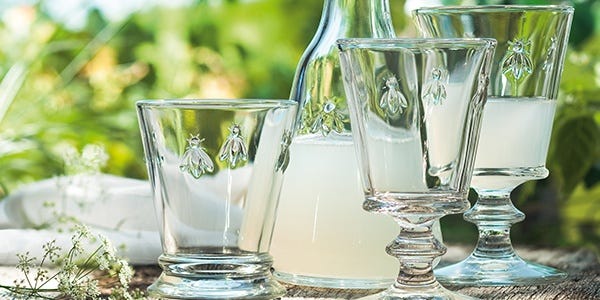 La Rochere Bee
Made in France for more than 500 years, the La Rochere Bee collection proudly displays the Napoleon symbol of l'abeille - the bee. Featuring the bee silhouette, this range includes a variety of drink and dining products that are perfect for al fresco.
Shop Now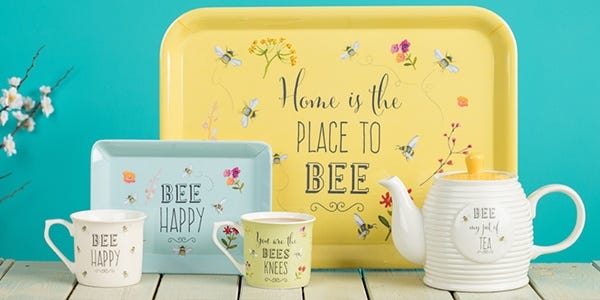 English Tableware Company Bee Happy
Featuring honeycomb yellow and pastel greens and blues as well as classic white colours, the English Tableware Company Bee Happy range will liven up your kitchen and your home with some delightful bee decorated products.
Shop Now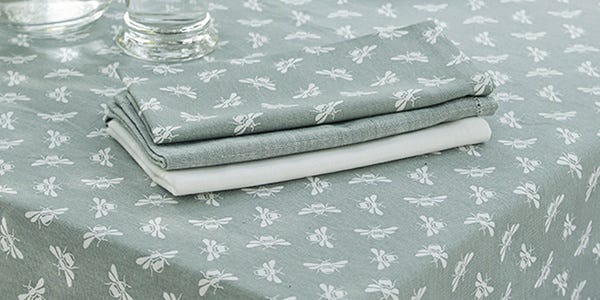 Walton & Co. Moss Bee
Walton & Co. Moss Bee is a classic collection of kitchen and homeware fabrics that includes tablecloths, seat pads, oven gloves and more. Items in the range feature a beautiful moss colour with a white bumble bee pattern.
Shop Now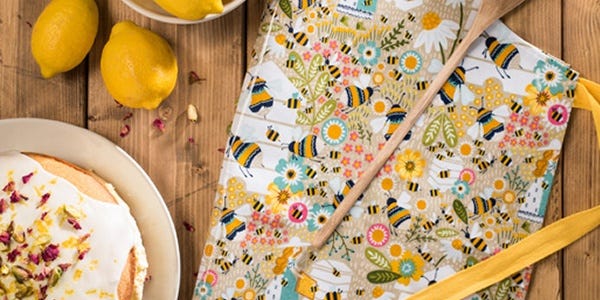 Ulster Weavers Beekeeper
Bring nature inside with the Ulster Weavers Beekeeper range. This collection of products includes kitchen essentials like aprons and oven gloves with a beekeeper and bee pattern alongside meadow flowers.
Shop Now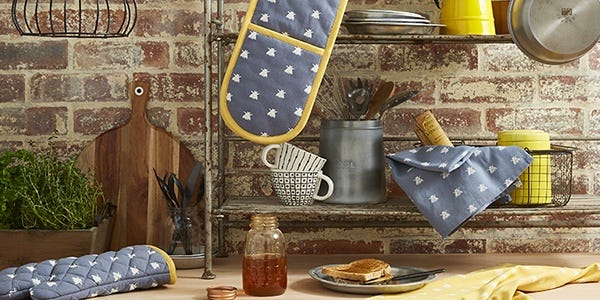 Ulster Weavers Bees
The Ulster Weavers Bees range features kitchen fabrics with a minimalist design of a bumble bee print on a blue background and a honey yellow trim. The contemporary design and colours will look great in any kitchen.
Shop Now