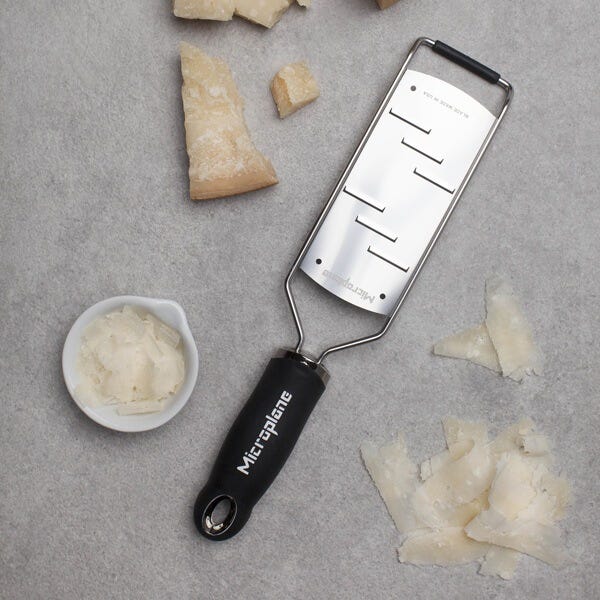 Microplane gourmet series, the original paddle-style grater was enhanced in design and function with both the professional chef and home cook in mind.
Mircoplane gourmet series features eight grating options.
Microplanes patented, long-lasting, razor sharp, non-clogging cutting edges.
Dishwasher safe.
Ergonomic, soft touch handles and non-slip rubber feet for stability.