Packaging & recycling - helping the environment
We pride ourselves on our high standard of packaging. Each year we send out thousands of parcels throughout the UK and beyond. Each order is safely protected to survive its onward journey and the inevitable bumps and bashes it will encounter. We are also extremely passionate about the environment. This blog explains how we use environmentally friendly methods and materials to safely and securely pack your order. It also explains what we do to minimise our impact on the environment.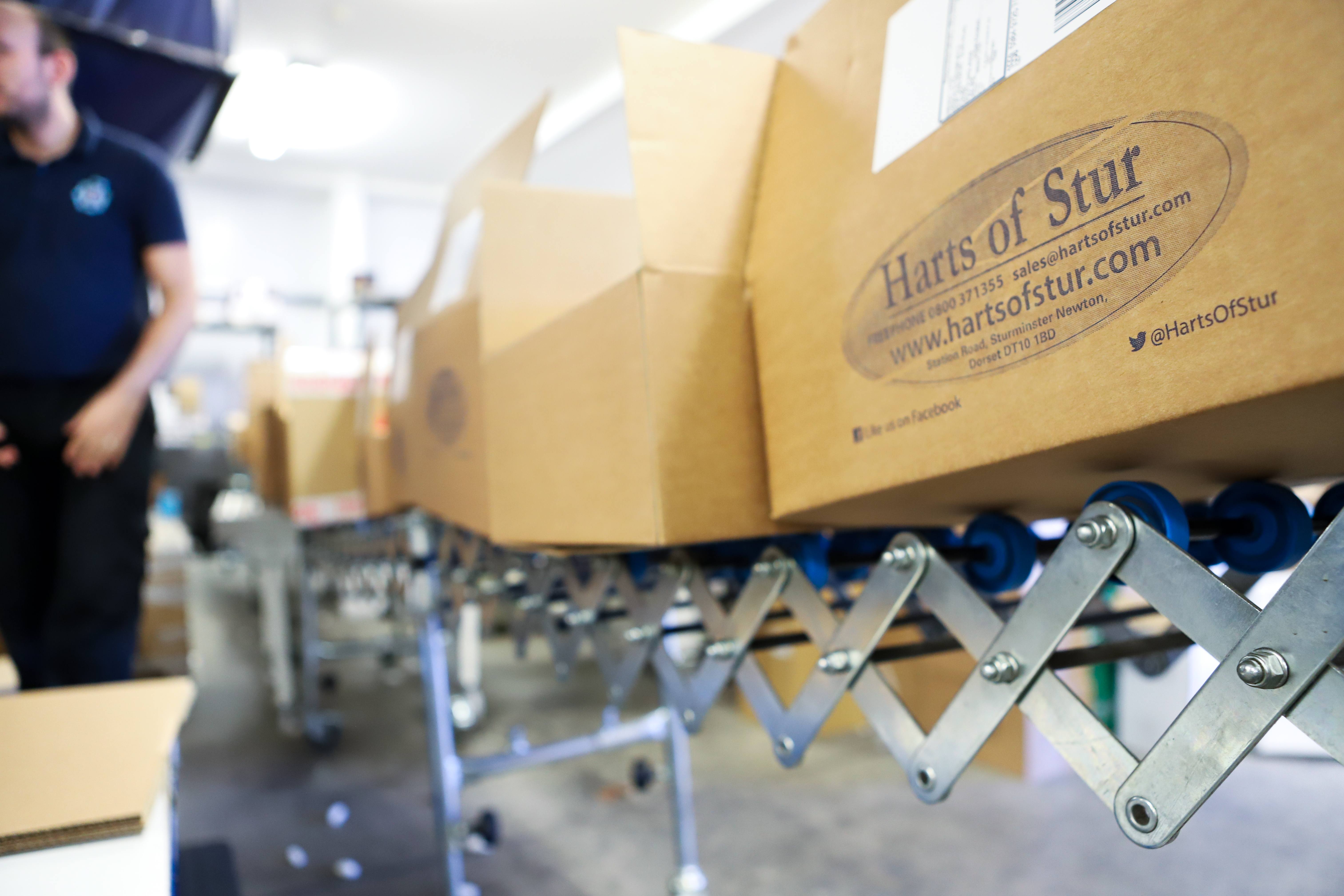 Recycle and reuse
Being a retail business we receive large amounts of boxes and cartons from suppliers. Where possible we will reuse these boxes for sending out orders. Using a 'previously used' box may not look as nice as a shiny new box sporting the company's branding but it does help to save on cardboard. So if you receive such a box, don't worry that it advertises a different product from what you have ordered.
Open it up and you will find your correct order inside. It is always a fine balance between the size of outer box and the amount of filling used for each order. We always err on the side of caution when it comes to packaging delicate items such as glass or china. Sometimes it may look like too big a box has been used or there's too much filling inside. But we would prefer that rather than the order arriving damaged or broken. We also ensure each order is protected by filling underneath as well as on the sides and top. Something many companies forget to do.
Environmentally friendly packaging
But you use polystyrene filling right? How can that be environmentally friendly? Well it may look like polystyrene, but our Eco Flo loose fill is made from GM-free starch. And it is 100% biodegradable. These packing chips are odourless and dust-free. Maize starch is combined with a tiny amount of water. It is then extruded under a combination of heat and high pressure. Even this procedure is environmentally friendly. A single-stage low energy process uses steam instead of gas as the blowing agent. This is in contrast to the multi-stage high energy process used to produce polystyrene.
Another benefit of starch over polystyrene is that it's produced from an annually renewable source. Eco Flo performs just as well, if not better, than polystyrene filling. Independent tests by the University of Humberside and Brunel University show that it prevented product migration and provided better impact protection than its non-eco competitor.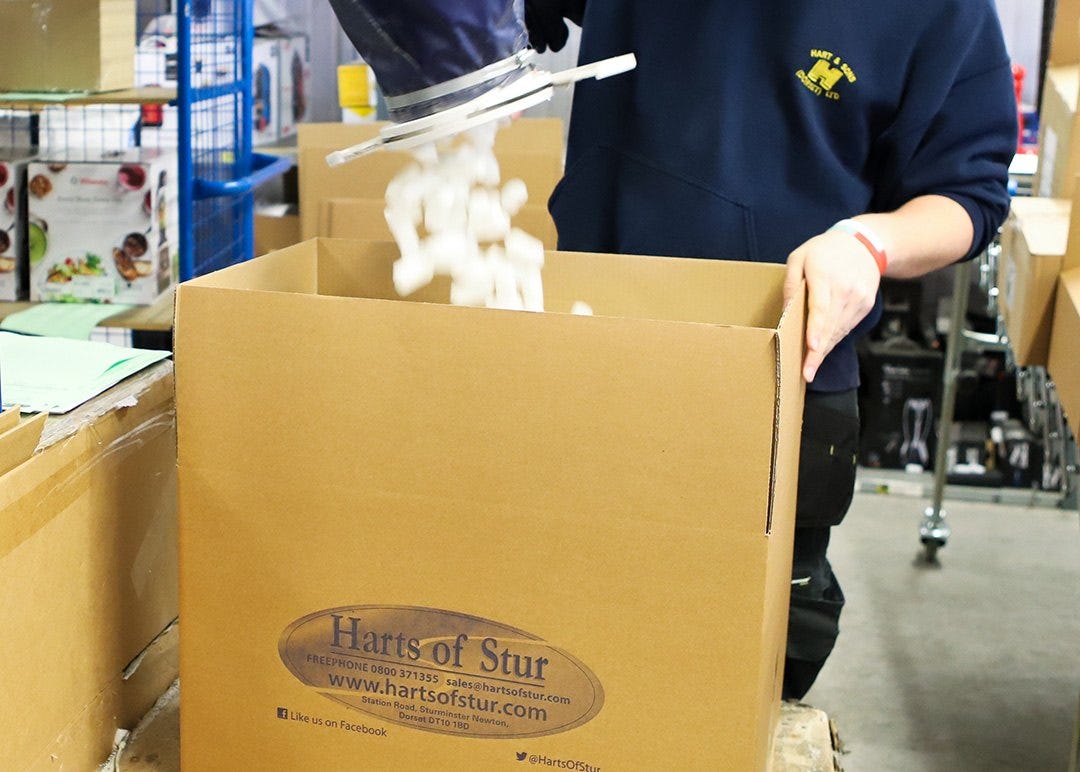 Our packing chips are 100% biodegradable. Conforming to EN13432 makes them suitable for domestic and municipal compost. This means you can put them on your compost patch if you have one in your garden. Or if not, add them to your household food recycling. If you don't fancy that you can always dissolve them in water. Or keep hold of them and use them again - great for protecting delicate items if you are moving house. Another misconception is that wheat chips might attract rodents. This isn't the case. They won't attract mice or rats any more than paper, cardboard or polystyrene.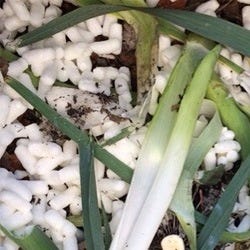 Greenfill Reuse
The reaction to our eco friendly packaging has been nothing short of overwhelming. The positive reaction to our innovative packaging solutions on our social media channels and reviews, shows it is a popular choice.
There have also been some very creative ways of using the eco friendly packing chips. Two year old Raphael got very creative during the festive period making a fantastic snowman out of our cardboard box and biodegradable packing chips.
Becky and her family have also been in touch, sharing another novel use for greenfill to provide a little bit of lockdown fun. Using the packing chips and a small amount of water they had a competition to see who could build the tallest freestanding tower. The secret is not to use too much water!
If you have any ideas or fun ways to use our environmentally friendly packing chips we'd love to hear about them. Post them on our social media channels or email [email protected]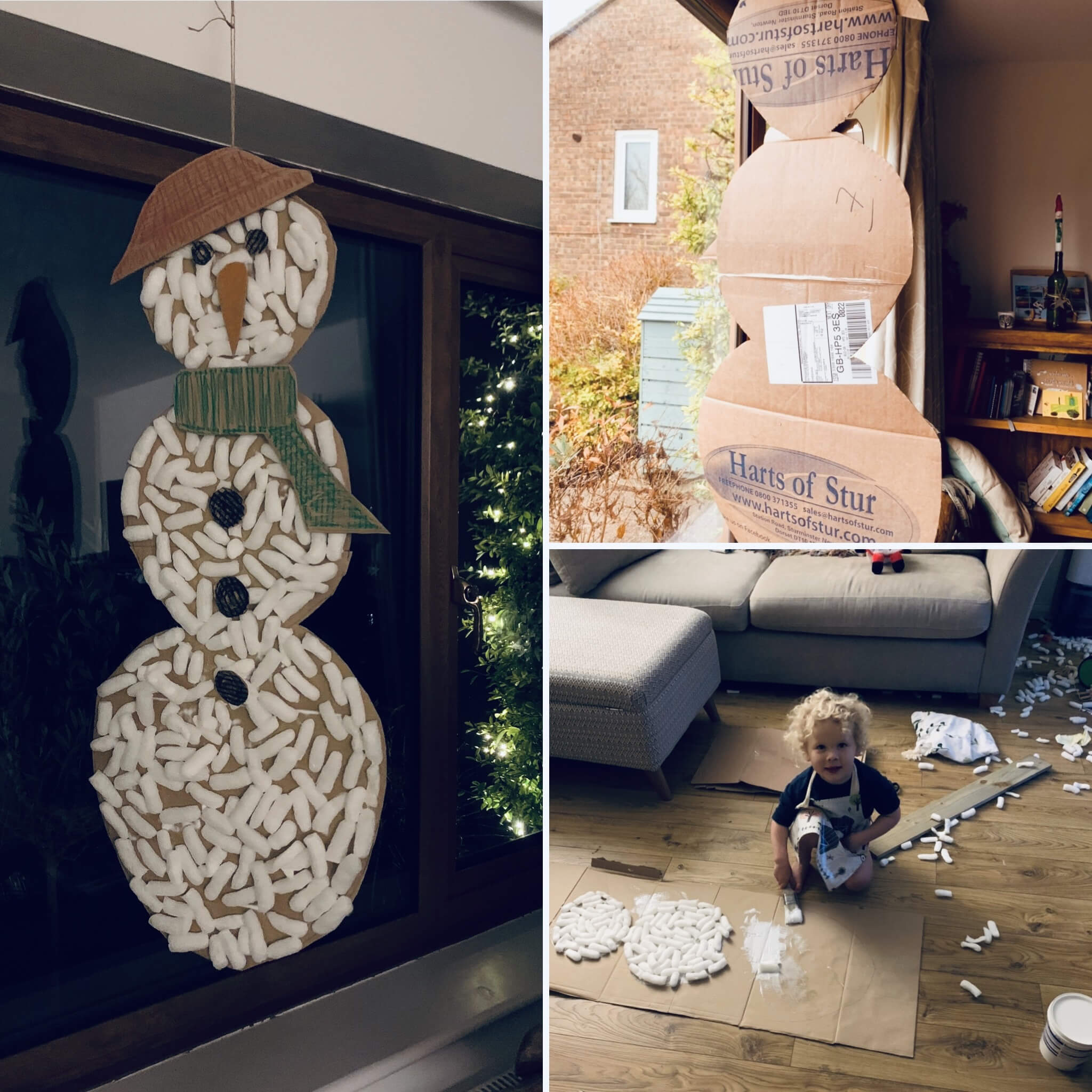 Doing our bit
Each year we recycle over 300 tonnes of materials. These include wooden pallets, plastic, cardboard, metals and electricals. That's saving 300 tonnes from entering landfill.
WEEE Directive Compliant
We also adhere to the current WEEE Directive (Waste Electrical and Electronic Equipment Directive), accepting and recycling electrical items and batteries.
Sustainability Award
Our efforts to lower the impact our business has on the environment haven't gone unnoticed. We were delighted to be awarded the Sustainability Initiative Award at the Good Retail Awards 2021. The sustainability award recognises retailers that have successfully implemented sustainability initiatives within their business. The judges were impressed with the overall commitment shown by Harts, especially the implementation of replacement LED lighting, air source heat pump which significantly lowers our carbon footprint, and the substitution of non-recyclable packaging to a biodegradable alternative within our mail order dispatch centre.