Talking Christmas with Celia
Posted in:
There are only three days left in the series of festive blogs we call Talking Christmas. Today it's the turn of Celia from the customer services to answer some festive questions. She will reveal how long present opening takes in her house and how a Christmas tree has become part of the family. Celia has also chosen one of the more unusual items on our website as her perfect gift. Read on to find out more.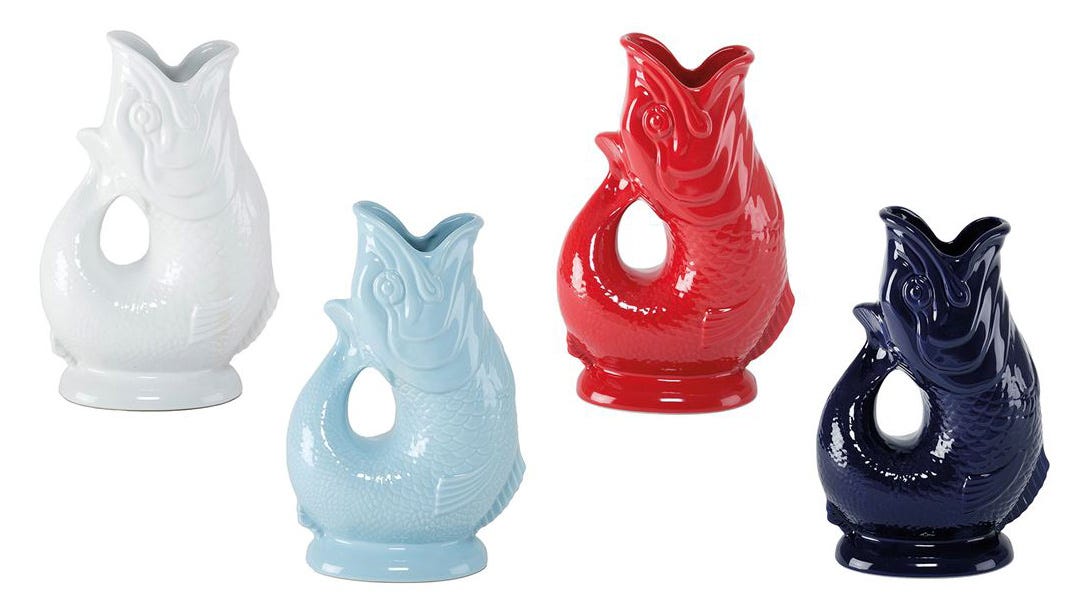 What's your first memory of Christmas?
When I was two, my older sister gave me a small potted palm tree with a wooden parrot sitting in it and I was so very disappointed. What was a two year old supposed to do with a pot plant? I would love this present now, and feel very bad for my sister.
What's your all-time favourite Christmas film and why?
It has to be The Snowman.
Favourite Christmas song/carol?
Must Be Santa by Bob Dylan.
Any festive family traditions that you've continued?
Watching Batman with my brother at 2am while eating an entire tub of Celebrations and leftovers pie. 
Favourite type of Christmas food?
Treeselets.
Favourite pantomime?
I saw Ian McKellen as Widow Twanky in Aladdin and it was brilliant. 
When do you open your presents?
We usually take our sweet time opening presents because it means Christmas lasts longer. We have been known to string it out for days.
Real tree or fake, and when do you put your decorations up?
Real tree. For the last five years we have had a potted tree which has new growth at the top, is dead at the bottom, and curves up towards the sky. It's quite sad looking but we think of it as part of the family now so we can't get rid of it.
Any new year's resolutions and what are your chances of sticking to them?
To be better organised. I have high hopes, I have bought a ring binder.
What gift would you most like to receive from our website and why?
A Gluggle jug. I want one in every size, starting with the tiny one.
What is a Gluggle Jug?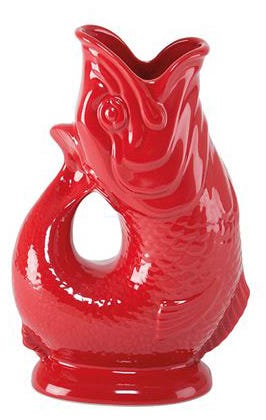 A Gluggle Jug is a fish-shaped water jug. This decorative jug takes its name from the glug glug sound made when you pour from one. Originally made in Staffordshire by Thomas Forester & Son in the late 1870s, they are most associated with the Dartmouth Pottery who produced the fish-shaped design recognised today. When Dartmouth Pottery closed in 2002 Wade Ceramics acquired the mould and continue to make these highly collectable pieces. Available in a range of sizes they have many uses including water jug, wine carafe, flower vase or utensil jar. The mini versions sold by us are perfect for serving water, milk or cream.