KitchenAid Diamond Blender
Whether you are pureeing, stirring, chopping or crushing ice, the KitchenAid Artisan Diamond Blender always delivers consistent results. Its combination of diamond-shaped pitcher and a patented stainless steel blade design produces a powerful vortex for velvety smooth results. The large 1.75 litre BPA-free blender jar sits atop a die-cast metal base which houses the powerful motor.
Available in Candy Apple, Velvet Blue, Almond Cream, Empire Red, Onyx Black or Contour Silver.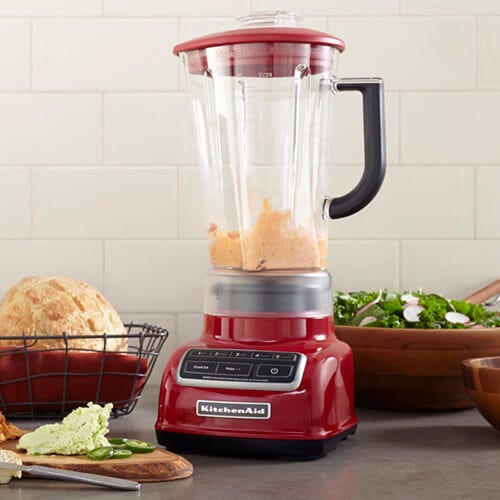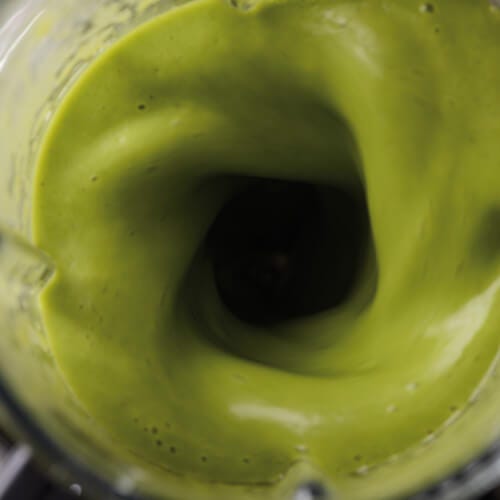 Diamond Blending
A powerful vortex is created from the diamond-shaped design of the blender jar and the patented stainless steel blade.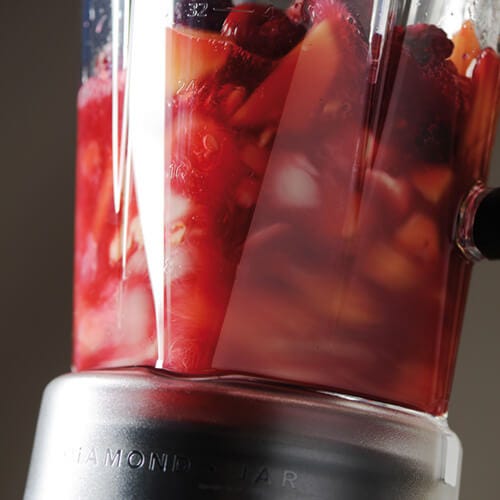 Intelli-Speed Control
Optimal speed is maintained at all times thanks to the powerful motor with Intelli-Speed technology.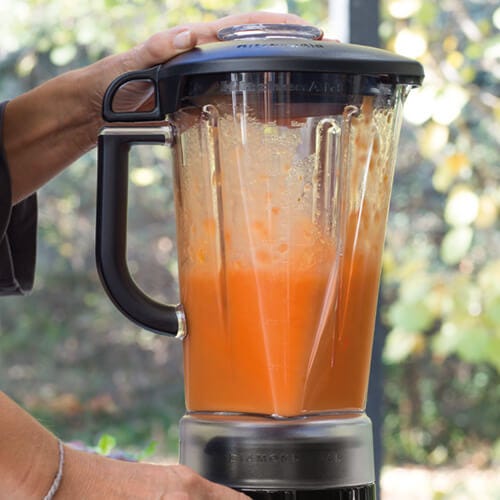 BPA-Free 1.75L Blender Jar
The large 1.75 litre BPA-free blender jar features a comfortable handle and a close-fitting lid with ingredient cup.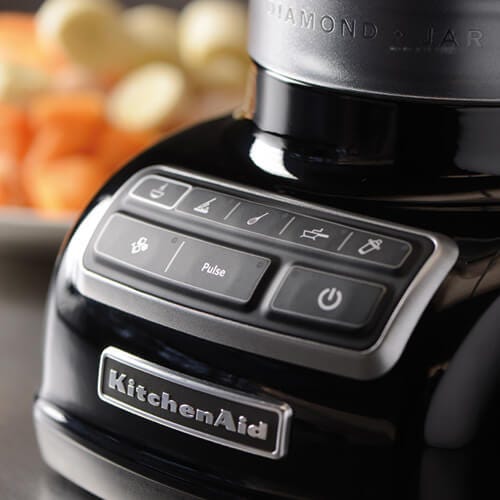 Hot Food Function
The clever 'hot foods' setting starts blending very slowly, gradually building up pace so as to reduce splashing and mess.
NEW KitchenAid Diamond Blender. Large 1.75 Litre one-piece BPA-free pitcher jug with diamond shape design and sharp stainless steel blades, creates a powerful vortex for fast thorough blending. Powerful 550W motor with Intelli-Speed control to maintain optimal speed for each setting. Special Hot Foods button with Soft start. Die-cast metal base, robust, stable and built to last. Stay-put lid with ingredient cup, practical, steadfast, tight-fitting and functional. KitchenAid 2 year guarantee.